After the crazy frenzy of NaNoWriMo, I hope you are taking a couple of days to recoup and take stock of the month that has been. This November has been the toughest one for me compared to all the previous ones that I've taken part in.
Apart from the travel and blogging duties which were expected distractions from Nanowrimo, I also had to nurse my elder son through a bad bout of flu, look after my hubby who fell prey to viral fever, attend a Children's writers conference for two days, spend an entire day renewing the passport for both my kids, help them with their terminal examinations at school and be there for a friend who has been hospitalised. So, all in all, this was the most hectic Nanowrimo of all. I hardly had time to take part in any online sprints.
I just wrote whenever I could, catching in five minutes here typing on the phone and another ten minutes there dictating my novel. I was only able to get through the 50,000 words with the help of dictation and transcription. Thank God for technology!
If you are wondering what's next after Nanowrimo, check out some of my ideas below:
• Celebrate
First things first, celebrate this win. Completing 50000 words in 30 days is no easy feat. Breathe, relax and enjoy an evening out at your favourite restaurant. If you have not yet completed the 50000 words, don't beat yourself up. Keep up the momentum and write till you complete. It is not the words that matter, it is the life that you breathe into the words. Every person has their own speed of writing. Just the fact that you thought about your story and attempted to write it every day is success.
• Validate your Novel
If you've completed your novel, log in to www.nanowrimo.org and copy-paste the words into the box and validate your novel.
• Claim the goodies
Once you validate your novel, you will be taken to a link where NaNoWriMo gives you a bunch of writing goodies. Check them out. There are many useful software and resources there.
• Complete your Novel
Most novels are about 70000 to 90000 words. So, the chances that you complete your novel during Nanowrimo are slim. The novel I was working on still has another 15000 to 20000 words to go and I need to buckle down to it. After taking a day off to enjoy this milestone, get back to your novel and complete it in the same frenzy that you displayed during November.
• Put it away
If you have completed your novel, put it away. Usually, I give myself at least a month's gap from the book after completing the first draft. I know writers who give a week's gap and others who put it away for three months. Do whatever suits you. Putting it away will help you look at the manuscript with fresh eyes when you come back to it later.
• Keep up the momentum
The main purpose of attempting the Nanowrimo is to get into the writing habit. Do not lose the momentum that kept you going during November. Put away the existing book but take up a new project and start writing immediately. Remember, most professional and prolific writers write 2000 words or more every single day.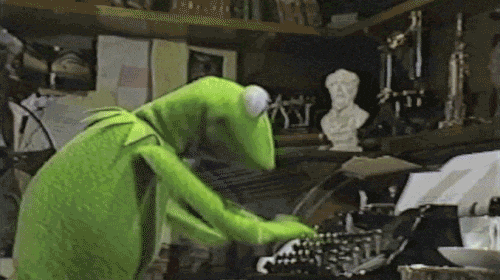 • Plan the upcoming year
Once you have completed your novel, think back and feel happy and thankful for all the writing successes you've had this year. 2019 is around the corner. December is the best time to plan your writing projects and carve out your goals for the upcoming year.
Watch this video to get some ideas on how you can plan your writing. Also, you can get some 'Free Planner Printables' to use in your planner by subscribing to the newsletter.
As always, keep writing!